The Trend Talk For Your Necklaces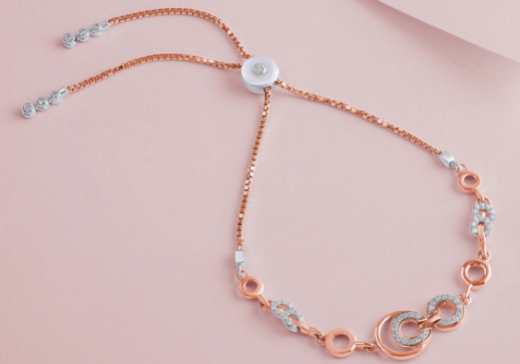 With a lot of changes in the fashion trend, this new year is going to witness many unique styles. The trends of necklaces are standing unique to set a new routine. With developing patterns of different neck styles for outfits, necklaces complementing those new designs are evolving as well. From boat neck to illusion neck tops and dresses, a simple necklace will definitely compliment the look the best.
Catch up with the best trends of the year for your every outfit. There are undoubtedly many trends that you will love to embrace. Check the top ones here!
#1. Statement choker necklaces
The trend of long hanging necklaces is soon being replaced with highlighting chokers. They are best suited for every occasion in every classic way. Statement chokers are marking their glorious tints for all the neck styles. Whether it is a classic wedding saree or a flowing free gown, statement chokers are simply highlighting the beauty of the entire look!
#2. Charms necklaces are making their way back
The 90's style of charm necklaces is officially making a comeback. These beautiful sleek models are one of the best minimal styles now. The beauty they are spreading with their small trinkets is amusing to witness and experience. You can add the charms that are personalized as well as emblems.
#3. Long link necklaces for all modern outfits
From modern tank tops to turtle neck blouses, long link necklaces are taking the fashion trends. They are found in slender paperclip styles to chunky chains with beads and pearls attached to them. The long styles are mesmerizing to feel new!!
#4. Striking toggle necklaces for ethnic and traditional occasions
Toggle necklaces have a unique way to speak with their pendant size and design. The striking pendant art will capture the eye on the spot of notice. The chains attached are usually simple and are highlighted with small beads and pearls to enhance their beauty. Toggle necklaces are both available in long and short styles.
 #5. Celestial inspiration necklaces
Drawing inspiration from nature is a long-lasting trend. However, this year the celestial bodies are making their way through. With a great turn of events, the attraction for celestial bodies has tremendously risen up. The moon, stars and blings are all enchanting to have in a necklace now!
If you are looking for a perfect match for your new outfits, then go with the new trends that will set you like a fashionista. Check the more amusing collection of necklaces here and flaunt your neck with the pieces that will embrace your neck curves!!
You might have seen a traditional woman carrying the responsibility of family with grace, handling every chore within the household. She is magnifi...
Read more
It is all a new routine, a routine that requires a face mask everywhere you travel. Masks have been an inherent element of every ensemble when leav...
Read more