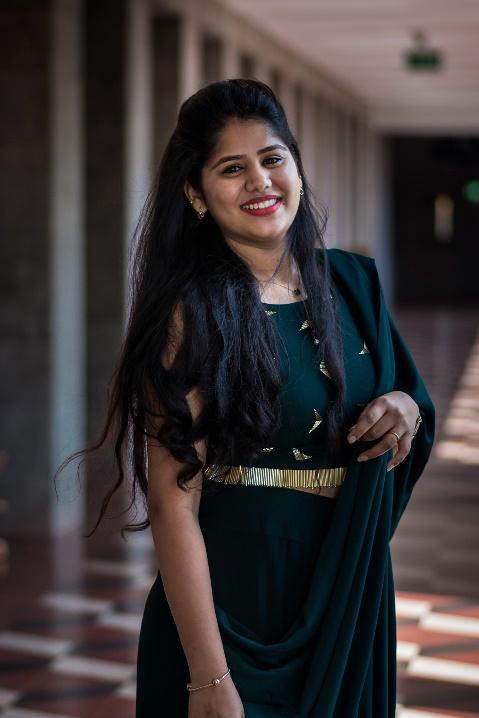 Harini
Harini, an engineer and XLRI graduate, worked for almost 5 years with the Tata group. A deep passion and love for jewellery within her began to drive the start of Divas Mantra. Her love for jewellery and the way every jewellery illustrated a deep story began to astonish her and develop a greater sense of it. It was definitely not an easy task to just start another jewellery brand. But Divas Mantra was indeed a segment which was the need of the hour. When designs kept evolving and gold pricing was always on the surge, it often made impossible for customers to buy new jewellery in line with the trend! At Divas Mantra, you could find the latest designs with an uncompromising craftsmanship made by the gold karigars itself which made it all the more special. Having learned the brilliant craftsmanship, the Karigars bring on the table, Harini went on to curate samples and showed the designs to a group of people.
The response she received is what drove Divas Mantra. She loves interacting with new customers who always travel an extra mile in her life. She mentions "The brand travels and unravels with my customers inputs and tastes, they are my best critic which makes us curate an amazing experience we create for them". Harini, loves assisting new brides to be, giving them a complete curation to bring their dream look into reality. At Divas Mantra, any customer who speaks to Harini knows that, they are talking to a trusted friend rather than someone who just wants to sell. She's interacted with over a thousand customers over the years and she calls them her extended family who blindly trust her and it further adds more responsibility to uphold their trust!! She curates the designs, runs the social media, the website and creates the shoots which make the jewellery do all the talking by itself! At heart, she is a beautiful person who loves to spread joy around and her love for food is never ending.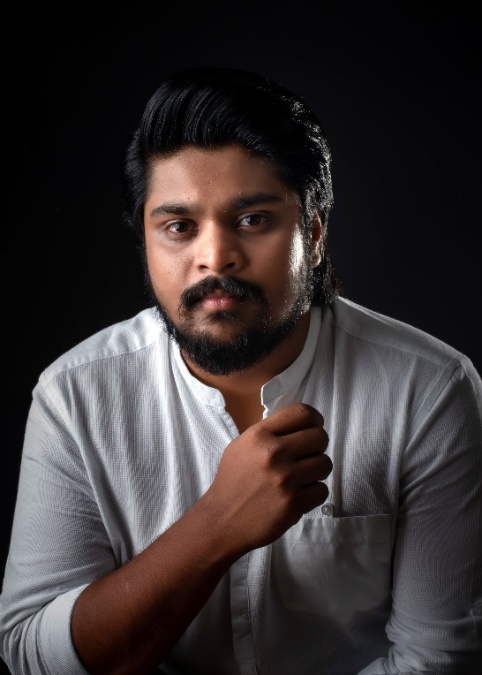 Prabakar
Prabakar, being brought up in a rural town and in a very traditional family, learnt everything the hard way. It was his dedication and constant determination to learn new things, got him to where he is today. His family was into gold jewellery business since 1955, which always falls upon the next generation to do things just the way it has always been. Prabakar, took time out, spoke to his karigars, learnt the art for jewellery making as well. He studied courses in jewellery manufacturing and increased his hands on training and knowledge in the field. Though he faced a lot of challenges from within the family, he knew that thi ngs needed to change and he believed in himself. He worked hard and launched the first showroom in the district in 2017. After this, he didn't stop, but continued exploring the pain points of the customers and the factors that influence and also at the same time are a very important constraint. He found that customers loved new designs but the designs they liked in gold had a lot of value-added charges which customers often felt a meaningless investment. This led to the start of a beautiful brand Divas Mantra with his wife who then began to work together on this idea. He has a beautiful eye for creativity and the details. As a person, Prabakar is someone who has a great sense of humour and people love his company. He believes that "Poor firms copy their competitor, Good Firms follow their competitor, Great Firms lead their competitor" and he wants to set an example of being a Great firm.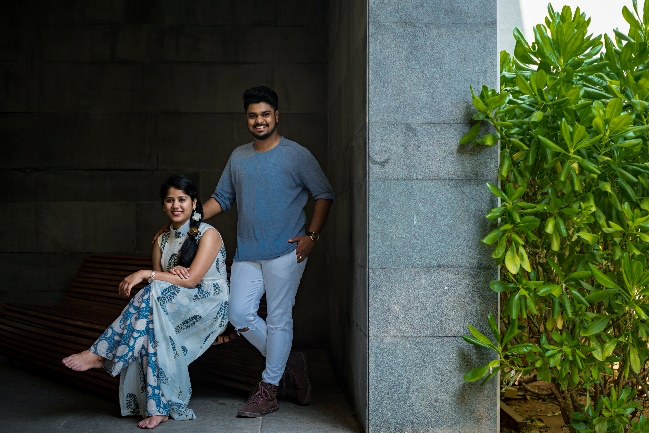 Hearts in love and synergy, here's to a random chat that turned into a business conversation. Meet the adorable couple, they are a classic combination with Harini driving design and Prabakar driving business. They had dreamt of owning a business together before they got married in 2018 which gradually led to setting up Divas Mantra towards the end of 2018. A Powerful partnership makes for a jewel studded story, literally. Prabakar, with a thorough knowledge of the jewelry industry, in a single-minded determination takes charge of driving the young business division. Harini an engineer and a management graduate brings to the table her experience with Tanishq, the famed jewelry division of the TATA group of India. She heads the design department at DIVAS MANTRA and personally interacts with her customers. The couple takes pride in complementing each other while having the same vision. Together, the beautiful symphony of their energies plays out perfectly to become Divas Mantra.