Stamps of Honour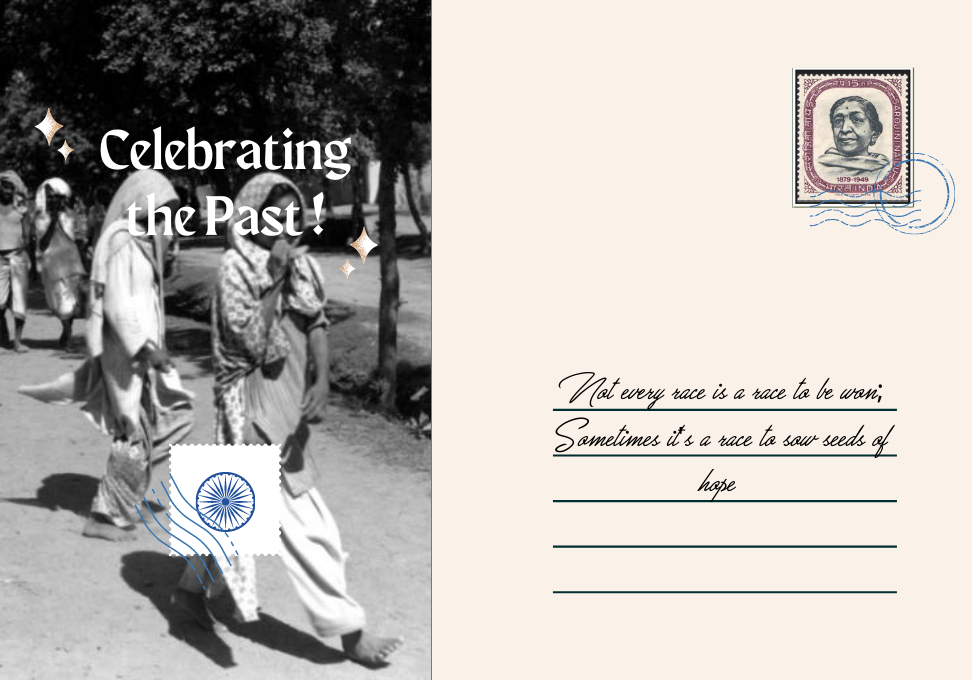 How do we celebrate our gallant Indian women who have served the nation as warriors, freedom fighters, politicians, diplomats, literary figures, arts, culture & cinema and social service workers? How do we immortalize our women influencers who have noticeably been at the helm of their times? 
Whether it was Rani Lakhsmi Bai or Rukmani Devi, Kamala Behn or Kamala Devi Chattopadhya, Kamala Nehru or Indira Gandhi, Mahadevi Verma or Amrita Shergill they shared one single ideology, that of 'Women Empowerment'. They have been our strengths, leaving behind inspirational values for the generations to follow.
The Department of Posts, India, took the program towards honoring the numerous women achievers of India. Empowered women who contributed to positive change in society have been recognized for their relentless journeys and progressive thoughts. They have been celebrated on Indian Postage Stamps. 
It is no surprise then that, inspired women philatelist like Jane D'Souza and Damayantie Pittie, the president of the Philatelic Congress of India, have a formidable collection of 'Women of India' stamps.  
DIVAS MANTRA has compiled stories of three of our elegant women (between 19th century and the 20th century) who have been deservingly given their due and featured on the Indian Postal stamps. They were relentless women leaders in their search for positive change, who have nurtured progress and discipline, done away with fears and insecurities and come out winners. All of them were their own individuals with varied strengths, connected by common threads of perseverance and a winner's attitude.  
RAMABAI RANADE – The social Reformer (1862-1924)
Postage Stamp honor on 15.08.1962 
SEVA SADAN resonates with the name of Ramabai Ranade. Belonging in times when women had lesser opportunities to voice a view, she rose up to work uncompromisingly against the system to eradicate child marriage. As a president of 'Seva Sadan', she is the pioneer of the modern women's movement in India. 
Hailing from Maharashtra, she laid the foundation for Seva Sadan Society then in Bombay to shelter distressed women. In Pune the Seva Sadan centered in as vocational institution for handicraft making and tailoring to empower middle class women. She had identified herself with the cause of 'Women in India' making them self-reliant and economically independent. 
Ramabai Ranade had no formal education but was married to Justice Mahadev Govind Ranade. He believed in her and educated her. He mentored her into awareness of existing social issues of evils of illiteracy, abolishing, sati, and child marriage. 
She was at the helm of her status in social activities during the period 1893 to 1901. With a dynamic vision for women to be able to read and write English, she established the Hindu Ladies Social and Literary Club in Bombay. 
SAROJINI NAIDU – The Poet (1879-1949)
Postage Stamp honour on 13.02.1964
The Nightingale of India was born on the 13th of Feb and most aptly the date is celebrated as the National Women's Day. We observe the day to celebrate the social, cultural, political, and economic achievements of women while paying tribute to the graceful, elegant, compassionate and a gifted poet, Sarojini Naidu.  
She is known as a prolific writer, orator and administrator. Her remarkable literary contribution has been recognized by the world. Her Creative works found beauty in love, separation and death.
Fondly nicknamed as bulbul by the Mahatma, Sarojini Naidu Chakravarthy was the first woman governor of the United Provinces, the present Uttar Pradesh. 
Highly involved in the political scenario of India, she was not only a freedom fighter but was chosen and elected as the President of the Indian National Congress in 1925. A fierce freedom fighter of her time, Sarojini was one of the key figures to have led the Civil Disobedience Movement and the Quit India Movement led by Bapu. During the time she was repeatedly arrested by the British authorities. 
SUBBULAKSHMI – Carnatic Musician (1916 - 2004)
Postage Stamp honour on 18.12.2005
It definitely is India's pride when one of our own gets honored by The United Nations. From Bharat Ratna to the Magsasay award, India's legendary Carnatic musician MS Subbulakshmi was honoured by The UN General Assembly in 1966. The unveiling of the postage stamp revealed Subbulakshmi's picture accompanying by the UN's blue emblem. 
A great journey to be, she started learning Carnatic classical music training from a young age that started under her mother Shanmukhavadivu. Madurai Shanmukhavadivu Subbulakshmi was surrounded by a very favorable atmosphere to musical learning in her childhood. Her first recording was released when she was 10 years old. Her first public performance was at the age of eleven at Trichy, South India. Her debut performance at the Madras Music Academy was described as spellbinding. By the tender age of 17 she was on a roller coaster concert rides across the globe. She was indeed the cultural ambassador of India.
If she was a vocalist par excellence; so was she at acting. MS Subbulakhsmi also played the male role of Narada in the film Savitri. Her title role of the Rajastahni Saint- poetess Meera Bai, the princess of Rathod dynasty, brought her National recognition as an actress.
S. Subbulakshmi was accepted and recognized as a rare and leading proponent of classical and semi-classical songs in the carnatic tradition of South India by conventional music critics.  
Adios to the year gone by. We are left with cherished memories, bringing us face - to - face with yet another brand new year. The opportunity to re...
Read more
Every year, delightful Navrathri (Nine days) dawns upon us with an array of festivities. Joyful smiles welcome the season with camaraderie, reunion...
Read more