Shine With Vogue Threads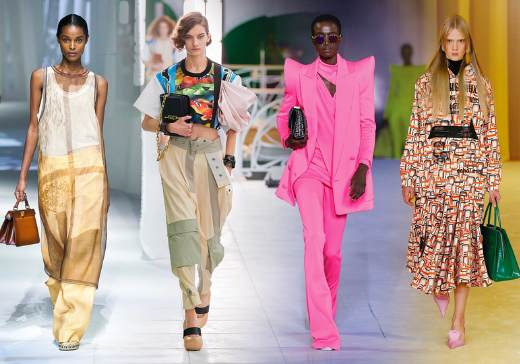 As a matter of fact, 2020 was possibly one of the most bizarre years of our lives as long as remembered. It was a year where we spent most of our time in uncertainty and cooped within the confines of our homes for safety. And during this period, our staple combination of outfits mostly ranged from shorts/boxers and shirts to sweatpants and loungewear, and sometimes pyjamas and ordered T-shirts to stay tidy on Zoom calls. With all the new hope rounding high, 2021 is seen as a blissful charge with high expectations.
No matter how the expectations are, the comforts will impeccably play a high role in the evolving fashions. Know the revolutionary clothing designs that can make you feel both refreshed and fantastic!
Here are the latest fashions that can shine you with vogue threads.
#1. The comfort of loungewear and their elegance
We all know how gruesome we were with loungewear in the last year. Little did we know these constant styles of comfort are carried forward into the new year.  No other segment of clothing has developed more winning in 2020 than loungewear. And the trend definitely is seeping in. The elegant models are making the work-from-home culture more comfortable and spiffy. After all, we want to look stylish, even when meeting people virtually. The new opulent loungewear is striking that balance to ensure your comfy working styles.
 #2. Protecting and beautiful black face masks
Face masks are the new normal that you MUST use to protect yourself. And these protecting clothes can be beautiful as well. The sleek black face masks rise high with attention as they match almost any outfit and do a fantastic job in covering your mouth and nose effectively. The advantage behind these black face-covering masks is the limitless styling opportunities that come along. Yes, you can pick this for the grandeur saree or a traditional outfit, or you can wear any colour modest modern outfit and still look stylish and elegant with charm.
#3. The eco-friendly and sustainable fabrics
Did you know that the fashion industry is the world's 2nd highest polluting sector? Yes, the effects of it are more massive than we usually imagine. To set these numbers low and in check, the fashion industry is trying hard and setting sustainability goals. Whichever the brand or costume you choose, eco-friendly and sustainability are huge talking points. This year, you can notice more innovative and latest trends of eco-friendly fashion.
The summer trends will seep into the picture as we reach the seasons of the year. Flaunt yourself with recent trends and stay in vogue!!
You might have seen a traditional woman carrying the responsibility of family with grace, handling every chore within the household. She is magnifi...
Read more
It is all a new routine, a routine that requires a face mask everywhere you travel. Masks have been an inherent element of every ensemble when leav...
Read more