Akshaya Tritiya embodies unending prosperity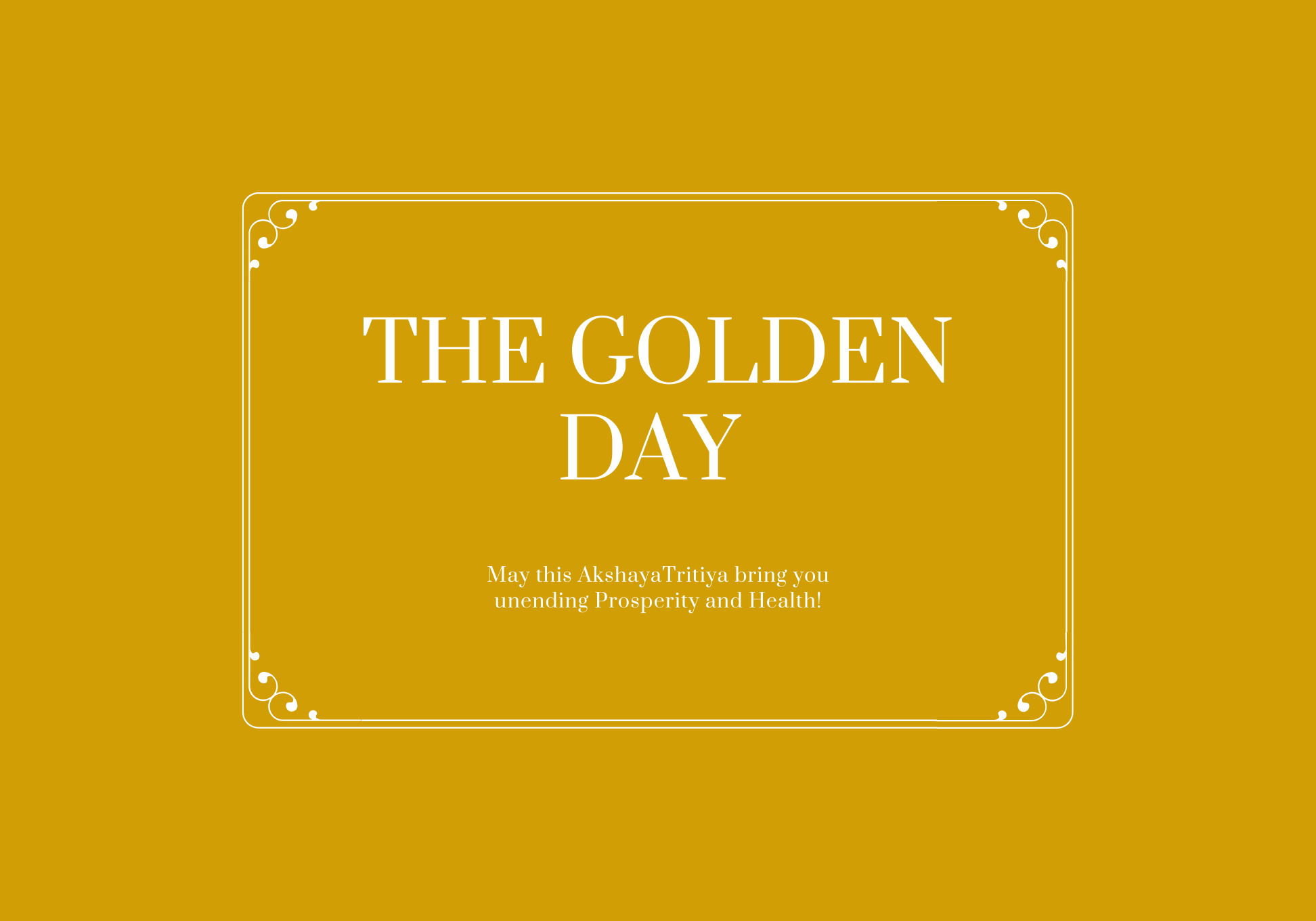 All festivals spread words of happiness and love. Akshaya Tritya is one such opportunity to multiply positivity. Positivity brings progress and progress thereby, brings in prosperity. 
A holy day in the Hindu calendar considers Akshaya Tritya as very auspicious. It falls on the third lunar day of the Vaishakhi month, sometime during April & May and signifies the third day of unending prosperity. 
In Sanskrit, 'Akshaya' means overflowing, that which is never ending, while 'Tritiya' means the third phase of the moon. It simply means abundance of prosperity, hope & joy, synonymous with good luck and success.
The tradition of buying gold on this day is understood to bring prosperity and wealth, the value of which continues to grow into the future. The many regions of India consider this day as auspicious for new beginnings like marriages, new ventures or fresh investments such as in gold or property. Any work of charity and helping others on this festive day is noted as another practice.
It is interesting to note that this day also marks the day of breaking the year-long alternative day fasting known as Varshi-tap, observed mostly by the Jain community of India. They are said to conclude their asceticism by drinking a glass of sugarcane juice. 
In certain regions of India, Akshaya Tritya also commences the sowing of paddy for the ensuing season. The farmers celebrate the day by worshipping mother Earth, the bullocks, the farm equipment and seeds seeking blessings for a good harvest. 
Traditional stories of this auspicious day 
There are legends galore relating to the name of the festival, one such being the magic food bowl, the 'Akshaya Patra', gifted to Draupadi, the wife of the five Pandavas from the epic Mahabharata, by none other than Lord Krishna himself. The food bowl was blessed to remain overflowing.
Another interesting legend tells us that river Ganga came flowing down to earth on this day, symbolic of plenty.  
Lord Kubera is believed to have received his wealth and obtained the position of 'Lord of Wealth,' on this auspicious day.
Akshaya Tritiya is a celebration of traditions, a festival of enthusiasm, extending love, peace, harmony and prosperity.
Adios to the year gone by. We are left with cherished memories, bringing us face - to - face with yet another brand new year. The opportunity to re...
Read more
Every year, delightful Navrathri (Nine days) dawns upon us with an array of festivities. Joyful smiles welcome the season with camaraderie, reunion...
Read more